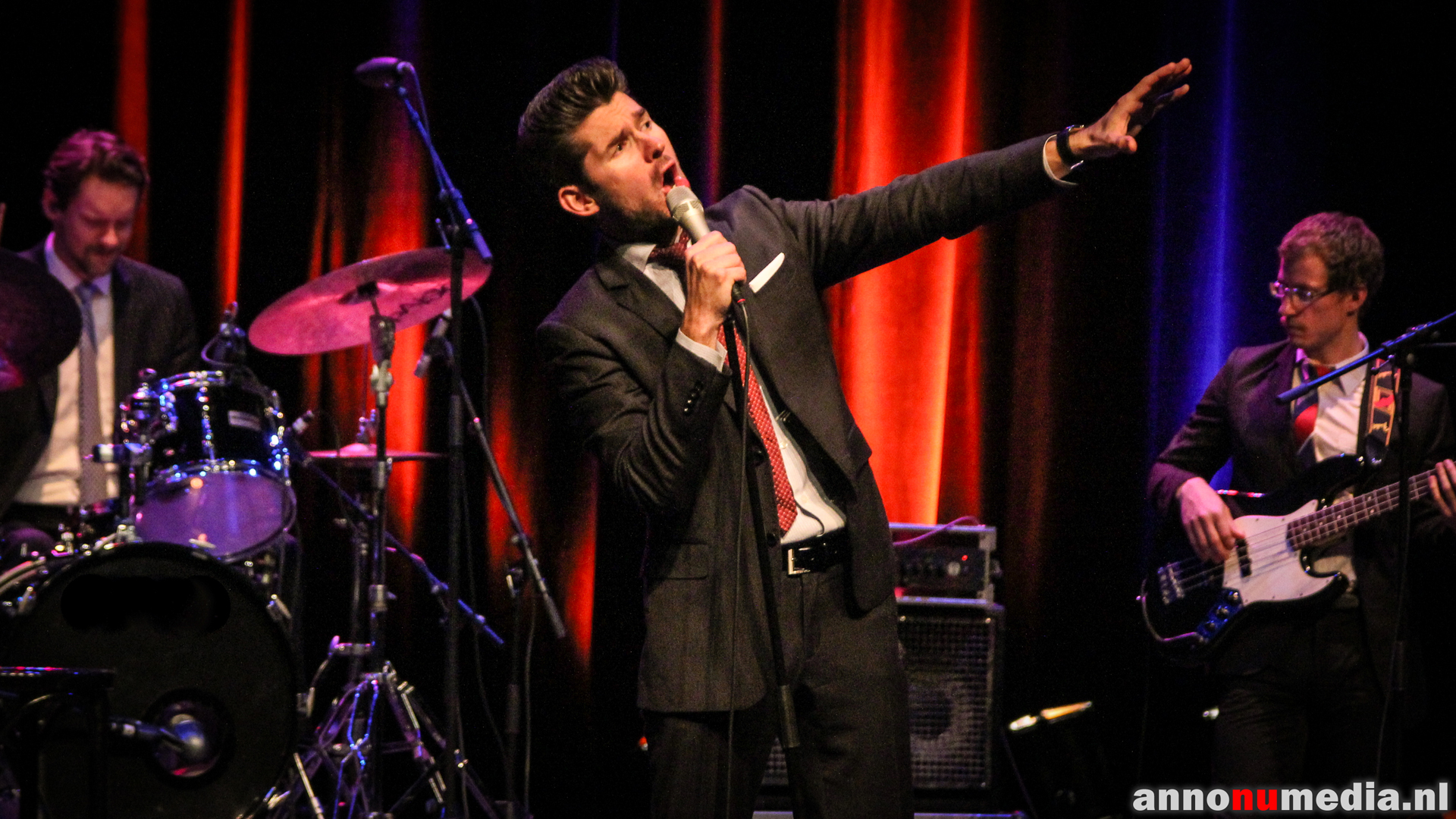 Matt Dusk
Matt Dusk - Nederlands
Matt Dusk is een Canadese jazz zanger die vooral bekend is in Amerika en Canada. Zijn meest bekende hitsingles zijn Back in Town en Good News.
Toen ik na afloop van één van zijn optredens tijdens zijn theatertour in 2011 een praatje met hem maakte, vertelde ik hem dat ik graag eens goede foto's van hem zou willen maken, maar dat dat lastig is omdat hij zo weinig in Nederland is. Hier wist Matt echter wel een oplossing voor; hij bood me direct vrijkaarten aan voor zijn volgende show en zorgde ervoor dat ik mijn camera mee mocht nemen in het Stadstheater in Zoetermeer. Een selectie van de foto's van dit optreden zijn te zien op de Anno Nu Media Facebookpagina.
Zelden ben ik zo'n sympathieke en bescheiden artiest tegengekomen als Matt Dusk.
Matt Dusk - English
Matt Dusk is a Canadian jazz singer, mostly known for his hitsingles Back in Town and Good News.
After one of his shows during his theatre tour back in 2011, I told him that it is pretty hard for me to take some good pictures of him, because he doesn't perform that much in The Netherlands. He instantly invited me to come to his next show a week later, along with permission to use my camera in a theatre. I published a selection of the pictures I took during that show on the Anno Nu Media Facebookpage.
It's not often that you come across such a pleasant and modest artist as Matt Dusk.
Photo details
Camera: Canon EOS 600D
Lens: Canon EF 100-300mm f/5.6
Exposure: 1/200 sec
F-number: F/4.5
ISO: 3200
Photodate: November 18, 2011
Also in Full HD on my Flickr page.